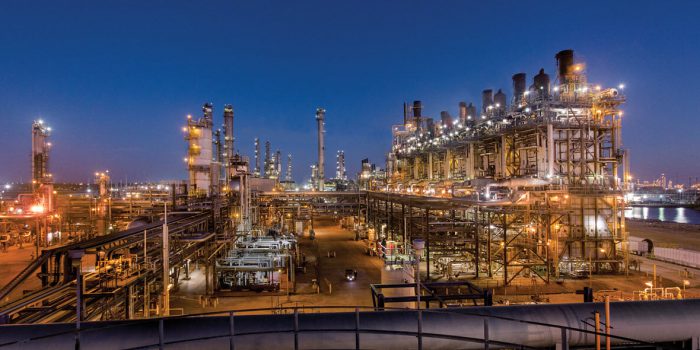 History of Pocono Fabricators & Pre-Krete
In the 1880's, Patterson-Kelley began manufacturing commercial / industrial water heaters. Originally, tanks were unlined. They were fabricated out of 1" thick steel to allow for corrosion. They would rust, causing water to discolor and have a metallic taste. To reduce this problem a simple sand and cement type lining was troweled onto the tank shell. This did not offer a long term solution.
In order to produce a better product, an R&D project was initiated to formulate a material that would extend the service life of a potable water tank/heater. This led to the development of C-17 in the early 1940's.
As water technology advanced, water additives were introduced to make the supply water either harder, softer, chlorinated, fluorinated etc.. Some of these conditions caused deterioration in C-17. Again, an R&D initiative was implemented that led to the development of G-8 in the late 1960's. G-8 eliminates portland (limestone based) cement, and replaces it with a alumina (bauxite) based cement.
G-8 proved to be a dynamic improvement over all other products used to protect commercial water heaters. There were many requests for the product to repair and reline existing water heaters, Pre-Krete G-8 was sold to hospitals, schools, high rise buildings etc.
In order to increase business in this market, a Distributor/Applicator Network was established. Pocono Fabricators was established as a separate entity and it was determined to enter this market aggressively as Pocono Fabricators, Pre-Krete Cements.
Most Distributor/Applicators were refractory contractors providing and installing materials such as heat resistant bricks, and mortars as well as castable and gunning materials such as Pre-Krete. A progressive Distributor/Applicators suggested that Pre-Krete G-8 would perform well in acidic environments. Testing was performed and it was determined that Pre-Krete G-8 would have numerous industrial applications. It was soon determined that Pre-Krete C-17 also had numerous industrial applications.
Pocono Fabricators continued to grow and FS-16 was introduced. FS-16 is a non-shrinking, fast-setting, hydraulic calcium aluminate maintenance cement.
In March of 2008, Sauereisen, a third-generation manufacturer of corrosion-resistant materials, acquired Pocono Fabricators. Pocono Fabricators operates as a separate division of Sauereisen. For more information on Sauereisen visit www.sauereisen.com.